When your loved one needs help…
we are the recovery specialists you can turn to.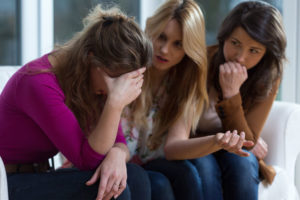 Now accepting AHCCCS (Arizona Health Care Cost Containment System)
Free Consultation
[formidable id="6″]
Recovery Oasis is an outpatient treatment center dedicated to providing superior patient services in the form of medically managed chemical dependency treatment. We offer stabilization and withdrawal drug replacement, individual, group, and family counseling to those who choose to accept help with their addictions.
We stand by our beliefs that medically managed drug replacement in conjunction with counseling is effective in the treatment of individuals that have become physically and / or mentally dependent on prescription medications such as oxycontin, oxycodone vicodin, codeine, tramadol, Lortab, and other opioids such as heroin.
We also have addiction medical management tools such as Vivitrol for alcoholism, and treatment for all other drug addictions as well. It is our mission to facilitate a healthy mental and physical recovery of each and everyone of our patients.

Counseling is an integral part of the rehabilitation process. Working with counselors in group and individual settings will provide you with the understanding of addiction and the steps necessary to recover. Each individual is assessed by a Behavioral Health Technician to identify major life area issues to help with a diagnosis and treatment needs.
Our success is not measured by revenues or number of clients, but by the quality of our services. We are experienced healthcare professionals working side-by-side with adults who abuse or are addicted to  drugs. We adhere to state, federal and internal standards of policies and procedures to ensure a high level of integrity and best practices.
Contact us today to schedule an appointment, and help you or a loved one down a discovery path of new beginnings.
Office 480.699.1233